IBM Donates Artificial Intelligence Cancer-Killing Drug Project to the Open Source Community
Charlie Osborne | ZDNet |
July 22, 2019
If we understand more about cancer on the molecular level, we can learn to treat it more effectively.
IBM has released three artificial intelligence (AI) projects tailored to take on the challenge of curing cancer to the open-source community. At the 18th European Conference on Computational Biology (ECCB) and the 27th Conference on Intelligent Systems for Molecular Biology (ISMB), which will be held in Switzerland later this month, the tech giant will dive into how each of the projects can advance our understanding of cancers and their treatment...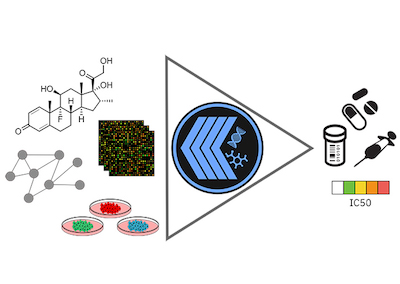 Using PaccMann, the sensitivity of a cell line to a candidate drug can be predicted with high accuracy.Predisposition through genetics, environmental factors including pollution, smoking, and diet are all considered factors in how likely someone is to develop such a disease, and while we can treat many forms, we still have much to learn. Researchers from IBM's Computational Systems Biology group in Zurich are working on AI and machine learning (ML) approaches to "help to accelerate our understanding of the leading drivers and molecular mechanisms of these complex diseases," as well as methods to improve our knowledge of tumor composition. "Our goal is to deepen our understanding of cancer to equip industries and academia with the knowledge that could potentially one day help fuel new treatments and therapies," IBM says.
The first project, dubbed PaccMann -- not to be confused with the popular Pac-Man computer game -- is described as the "Prediction of anticancer compound sensitivity with Multi-modal attention-based neural networks." It can take millions of dollars to develop a single drug to tackle cancer and these financial restraints can delay or scupper our potential to develop new drugs and therapies. IBM is working on the PaccMann algorithm to automatically analyze chemical compounds and predict which are the most likely to fight cancer strains, which could potentially streamline this process...