World Humanitarian Summit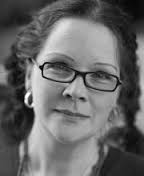 Lending a digital hand for humanitarian projects is just a click away. Whether you have five minutes or a few hours, you can make a difference with a variety of Humanitarian Free and Open Source Software (HFOSS) projects. The level of skills required vary from web search, verification, mapping, translation, training, and open source software development. Along the journey of changing the world, you can meet like minds and hone your skills. The key is to ask yourself: What do I want to do? How can I get started? How can I find the right project and community?
Press Release | Flinders University |
March 29, 2016
An emergency mobile phone system developed at Flinders University has been acknowledged in international InnovationXchange awards for post-disaster relief work in the Pacific. The Australian Government's Pacific Humanitarian Challenge is running the awards competition to acknowledge and develop outstanding efforts to improve faster, cheaper and effective aid responses to Pacific nations. Among 129 applications from 20 countries, the first-round winners included solutions to communications, logistics and finance in disaster situations, including the acclaimed free smartphone system built on the Serval Project at Flinders...