vibrio
Maryn McKenna | Wired |
April 17, 2014
The Centers for Disease Control and Prevention today released their annual survey of foodborne illnesses in the United States, and the news is, well, not great. In the words of the press announcement they sent out to announce the data release: "limited progress." Read More »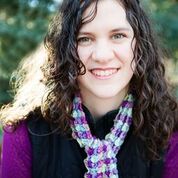 Although Hurricane Harvey's floodwaters have largely receded, public health threats are emerging over polluted floodwater and contaminated drinking water. Chemical pollution from damaged industrial sites, flooded toxic waste site, and contamination by infection-causing bacteria have been the main causes of concern. The U.S. Environmental Protection Agency (EPA) warned residents and cleanup workers who might be exposed to floodwaters to take precautions due to hazards such as dangerous debris, bacteria, and other contaminants. This article will review some of those public health threats.
Press Release | UT Southwestern Medical Center |
December 20, 2016
A new way to fight multidrug-resistant bacteria by blinding them rather than killing them proved highly effective in a model of burn injuries, UT Southwestern Medical Center research shows. "In the United States, there are more than 1 million burn injuries and 100,000 hospitalizations annually. Up to 75 percent of the mortality in burn patients is associated with infections, which are particularly common in patients who suffer extensive burns – those that cover 40 percent or more of the body," said Dr. Steven Wolf, Section Chief for Burns and Professor of Surgery at UT Southwestern Medical Center...