Veterans Health Administration (VHA)
Press Release | J P Systems |
July 22, 2020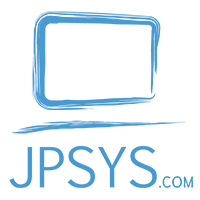 [J P Systems] hit the ground running to serve the U.S. Department of Veterans Affairs (VA) by designing and documenting workflows for Veteran COVID-19 patient care. VA's Clinical Informatics and Data Management Office, CIDMO, in collaboration with the Emergency Management Coordination Cell (EMCC) and VHA health practitioners, have developed ten baseline COVID-19 clinical workflows. These workflows were created to establish a baseline for COVID-19 patient care from patient outreach through discharge and follow-up.
Press Release | B3 Group, Inc. |
October 23, 2015

B3 Group, Inc. will be partnering with ProSphere-Tek to provide to the VA with 24×7 Core Infrastructure Service (CIS) Support on this five (5) year contract. The mission of the Department of Veterans Affairs (VA), Office of Information & Technology (OI&T), Service Delivery and Engineering (SDE) Enterprise Systems Engineering (ESE), System Design and Core Systems Engineering Services (SDCS), Enterprise Messaging and Collaboration Services (EMCS)
If you have an interest in the worlds of economics, healthcare or technology, here's a story that's emerged this month that is worth noting for the record books. In the US, amidst the chaos of the Trump administration, yet another mistake has been made this month. For the record, it is worth noting that the US Department of Veterans Affairs (VA) Veterans Health Administration (VHA) ended up with a contract for a large IT solution for the next 10 years worth about $10 billion as of May 2018. On the face of it that may appear to be unremarkable news: just another big expensive contract for an IT system. Yet there is a part sad/part silly dimension to it that is well worth flagging up at this point.
Matthew Buck | Washington Monthly |
December 2, 2019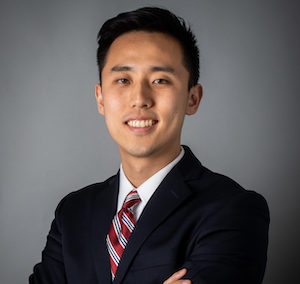 ...The use of digital technology in health care has enormous promise, to be sure. But, as the Wall Street Journal's coverage of Google's Project Nightingale revealed, there is also a potential dark side to these projects. Ascension, it noted, "also hopes to mine data to identify additional tests that could be necessary or other ways in which the system could generate more revenue from patients, documents show." That detail raises a key question that's largely overlooked in our health care debates: should the drive to maximize corporate revenues determine how health information technology develops and becomes integrated into medical practice, or should that be determined by medical science and the public?...An alternative path exists. In the 1970s, the Veterans Affairs Administration (VA) developed VistA, an open-source code system that was the country's first EHR system... Read More »
Bob Brewin | Nextgov |
January 30, 2013
The Veterans Health Administration plans to test how advanced clinical reasoning and prediction systems can use massive amounts of archived patient data to help improve care, efficiency and health outcomes. Read More »
Mike Farahbakshian | Fed Health IT |
July 10, 2017
After years of speculation and rumors, in a move that surprised absolutely no one, Veterans Affairs Secretary David Shulkin announced that the Department of Veterans Affairs is moving to Cerner Millenium to replace its home-grown VistA electronic health record. On the surface this makes sense, because of DoD's move to Cerner in 2015 and an overarching VA desire to move from custom software to COTS software. However, SecVA's decision is only the beginning of an extremely long path, as DHA is finding with its MHS GENESIS project. Moreover, VA has a broader scope than DHA. Unlike DHA, whose primary goal is to provide a medically ready fighting force, VA handles a slew of additional tasks, including...
Thomas Beale | Woland's Cat |
December 14, 2011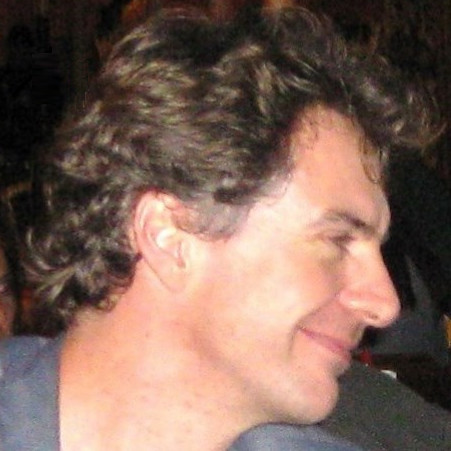 The Clinical Information Modelling Initiative (CIMI) group led by Dr Stan Huff (Intermountain Health, Utah) met here in London 29 Nov – 1 Dec to make a final decision on formalism, from the two remaining – openEHR archetypes and various forms of UML (previous posts on CIMI: DCMs & RM, on formalisms). Instead of simply choosing one, the group made a more strategic choice of designating openEHR ADL/AOM 1.5 as the core formalism, with a corresponding profile of UML being developed to enable the more numerous UML-based developers (e.g. VA, NHS etc) to use archetypes within their UML toolchains....
Press Release | Cognitive Medical Systems |
April 19, 2017

Cognitive Medical Systems, a specialist in standards-based Clinical Decision Support (CDS) software and healthcare IT infrastructure, and Motive Medical Intelligence, a leading provider of evidence-based clinical workflows, today announced that it will be a part of the U.S. Veterans Administration's $22 million initiative. The companies will work with prime contractor B3 Group on the one-year agreement to help the VA's Office of Knowledge Based Systems (KBS) implement Clinical Decision Support (CDS) technology within electronic health records (EHRs)...
Bernie Monegain | Healthcare IT News |
August 3, 2012
The [VA's] Veterans Health Administration's (VHA) Innovation Sandbox Cloud and the Georgia Institute of Technology's Interoperability and Integration Innovation Lab announced on June 26 they would collaborate to address interoperability issues, accelerate the development of integrated health IT solutions, test new products and help train the IT workforce needed to move the industry forward. Read More »
Bob Brewin | Nextgov.com |
July 24, 2014
Members of the House Veterans' Affairs Committee expressed reluctance today to approve a $17.6 billion Veterans Affairs supplemental funding request for additional clinical staff and expanded facilities, in part, because the size of the Veterans Health Administration's central office staff jumped more than tenfold from the mid-1990s to 2012...
Paul Cerrato | Government Health IT |
February 15, 2013
While the nation's healthcare costs continue to drain the economy, several forward thinking provider organizations are finding ways to turn the situation around with carefully thought out telemed programs. A recent report from the Commonwealth Fund highlights the cost effective approaches used by three "model citizens." Read More »
Sabriya Rice | Modern Healthcare |
June 20, 2014
Confusing displays, improperly configured software, upgrade glitches and systems failing to speak to one another—those are just a few electronic health record-related events that put patients in danger, according to a new study.
Joseph Conn | ModernHealthcare.com |
October 4, 2013
The Defense Department's on-again, off-again flirtation with the Veterans Affairs Department's VistA electronic health-record system appears to be on again. But this time, a lot of other suitors will compete for the military's affection and what likely will be billions of taxpayers' dollars. Read More »
Marianne Kolbasuk McGee | GovInfoSecurity.com |
October 5, 2012
The Department of Veterans Affairs is revealing more details about the cloud-based mobile device management system it soon will implement. Read More »