value-based modifier
Kyle Murphy | EHR Intelligence |
March 28, 2016
With the entire healthcare industry undergoing tremendous amounts of change — from how care is coordinated and delivered to how providers are reimbursed for that care — there are likely to be side effects. One the head of the American Medical Association (AMA) is targeting is the matter of physician burnout tied to providers having to balance the day-to-day realities of patient care with federal and state mandates regulating aspects of that care such physician EHR use and clinical quality reporting...
Press Release | American Medical Association |
December 5, 2016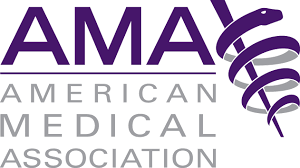 As John Harvey, MD, FACS, past president of the Medical Association of Georgia, has toured his state to discuss the upcoming Medicare payment transition, he has noticed a trend. "More than half the physicians I have talked to … were not aware of the terms MACRA, MIPS and APMs." Of course, there are also QPP, ACI and numerous non-initialisms that refer to crucial elements of the law that repeals the sustainable growth rate. Following is a short list of the terms every physician should know before the new payment rules take effect Jan. 1...