University of Colorado Hospital
Kyle Murphy, Ph.D. | EHR Intelligence |
April 1, 2016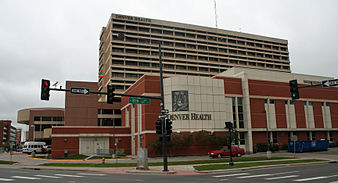 Is the forthcoming retirement of Denver Health CEO a sign of bad things to come for the health system which is set for an Epic EHR go-live in a week's time? Two reports lean well toward the affirmative. On Wednesday, the hospital's CEO Arthur Gonzalez announced his decision to step down from office on June 30...
Laura Landro | Wall Street Journal |
February 28, 2017
For years, people have been urged be more active in their own care. Now providers are giving them better tools to make that happen. They're told they need to do more to monitor their chronic conditions. They are directed to be more active in deciding what treatments to have, or whether to treat a condition at all. That has proved easier said than done. For some people, it's a matter of feeling intimidated: Better to let the doctors decide. Some are overwhelmed by the choices they have to make about their care, which seem to get more complex every year. At the same time, many doctors are reluctant to change old ways of working...