University of Arizona
By Nicole C. Engard | October 14, 2016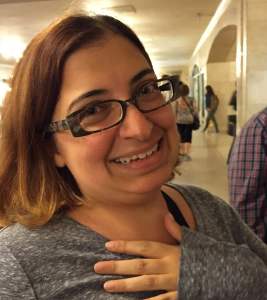 There was a time when working in the library I found it very frustrating (as many librarians do) that there were so few options for software that actually did what I needed. In libraries we're so used to there being this vendor=software model. Where one vendor controls a product and while there might be other similar products, they too are controlled by a vendor. This is why libraries need to take a closer look at open source software. By removing the "owner" (aka the vendor) from the equation we get a lot more freedom to make software that does what we want, how we want, when we want. One of the hardest thing to teach libraries who are switching to an open source solution is that the power is now in their hands to direct the software...
Press Release | University of Arizona |
May 2, 2016
University of Arizona pediatric critical care physician-scientist Katri Typpo, MD, wants to improve the health of infants and children with congenital heart disease (CHD). These patients often suffer organ failure after heart repair surgery. Toward that end, Dr. Typpo, assistant professor, UA Department of Pediatrics and the UA Steele Children's Research Center at the UA College of Medicine - Tucson, within the University of Arizona Health Sciences, was awarded a four-year, $740,000, K23 "Mentored Patient-Oriented Research Career Development" grant by the National Institute of Diabetes and Digestive and Kidney Diseases...