Translational Medical Information Server (TMIS)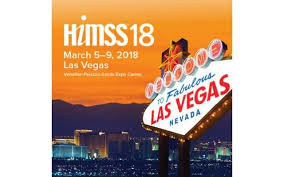 The annual gargantuan HIMSS conference is back at Las Vegas with over 40,000 participants, over a thousand exhibitors, and more than 600 presentations. As we saw last year in Orlando, more than half of the conference presentations are focused on applications based on open source such as FHIR and Blockchain, and a great emphasis on open solutions for interoperability. With so many presentations and exhibits, it is impossible to provide a full overview. Below are a few of some of the most interesting exhibits of open solutions this year.
Posted March 5, 2018 - 5:30pm by Roger A. Maduro
By Jorge Cortell | April 26, 2016

My name is Jorge. I started Kanteron Systems, a medical imaging open-source software company, in Valencia (Spain) in 2005. In 2011 I moved to New York to open our US subsidiary. While living in New York, I started dating a woman that was battling breast cancer. Her name is Stephanie. Stephanie's oncologist was at Beth Israel Cancer Center, her surgeon at Mount Sinai St. Luke's Hospital, and her radiation therapist at Memorial Sloan-Kettering Cancer Center (MSKCC). As I held her hand through the process twice (she had surgery, and a recurrence a year later) and met with her doctors, I saw first-hand how broken many cancer-care processes involving data and medical imaging sharing were.