time-consuming data entry
Michael Hochman | Journal of General Internal Medicine |
February 5, 2018
Just a decade ago, when paper charts were commonplace in the USA, it seemed that electronic health records (EHRs) were destined to transform the quality and efficiency of healthcare delivery, as well as the care experience for patients and clinicians...The reality over the ensuring years has, to put it mildly, not met expectations. According to a 2014 analysis led by the Office of the National Coordinator for Health Information,2 over 80% of US doctors now use EHRs. Yet, many of the predictions about the benefits of EHRs have yet to materialize to the extent predicted. ..Noteworthy concerns include egregious medical errors resulting from design glitches3, charting templates filled extensively with meaningless boilerplate, the common practice of pasting old notes4 that makes it difficult to know which documentation is "real," "alert fatigue"5 due to excessive EHR warnings, and even reduced communication among clinical team members.6
Press Release | American Medical Association |
May 9, 2017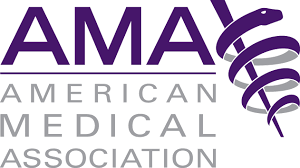 Physicians are now free from reporting on two major Meaningful Use requirements, but some doctors may not be aware of this long-sought change that became effective Jan 1. While it is hard to say how many physicians are in the dark about the change, there are anecdotal reports that some doctors don't know that the Medicare Access and CHIP Reauthorization Act (MACRA) final rule agreed with AMA's call to drop computerized physician order entry (CPOE) and clinical decision support (CDS) from Medicare's payment program. What's safe to say for certain is that the move comes as relief to physicians, based on surveys measuring their attitudes on electronic health records (EHR) usability in patient care...
Robert M. Wachter | New York Times |
March 21, 2015
Last year, I saw an ad recruiting physicians to a Phoenix-area hospital. It promoted state-of-the-art operating rooms, dazzling radiology equipment and a lovely suburban location. But only one line was printed in bold: "No E.M.R." In today's digital era, a modern hospital deemed the absence of an electronic medical record system to be a premier selling point.