Sun
By Robin Muilwijk | October 21, 2016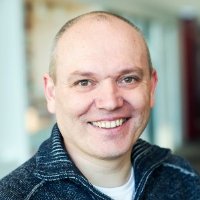 Couchbase is a NoSQL, document-oriented database for building interactive applications. Trends in the open source database industry show positive growth as NoSQL is used for web, mobile, and the Internet of Things (IoT). In this interview, Arun Gupta, VP of Developer Advocacy at Couchbase, shares his views on how open source has made an impact on the database industry, and the challenges that lie ahead for the NoSQL industry. Also, find out which open source tools and methodologies Couchbase has adopted...
Max Schireson and Dharmesh Thakker | Tech Crunch |
February 9, 2016
It's no secret that open-source technology — once the province of radicals, hippies and granola eaters — has gone mainstream. According to industry estimates, more than 180 young companies that give away their software raised roughly $3.2 billion in financing from 2011 to 2014. Even major enterprise-IT vendors are relying on open-source for critical business functions today. It's a big turnaround from the days when former Microsoft CEO Steve Ballmer famously called the open-source Linux operating system "a cancer" (and obviously a threat to Windows)...
Simon Phipps | InfoWorld |
March 16, 2012
Mark Cuban is no fool. A tech billionaire, the no-nonsense owner of the Dallas Mavericks is just the sort of person you'd expect to value software patents. So the title of his blog post this Tuesday, "I hope Yahoo crushes Facebook in its patent suit," may not look out of place to you... Read More »