structured health data
Frank Konkei | Nextgov |
April 25, 2014
Sometime in the coming months, the Defense Department will bid out its Healthcare Management Systems Modernization contract, an effort so large in monetary size and game-changing scope that it could significantly influence the future of health care in the United States.
Press Release | Marand |
May 16, 2016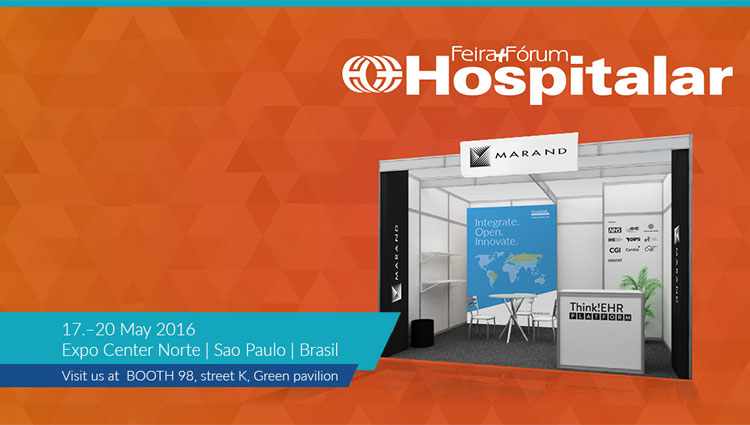 Marand will be showcasing its leading Think!EHR PlatformTM at the Booth Rua K / 98. Meet us there to find out how our "Integrate. Open. Innovate." approach is being used to build truly postmodern EHRs in South America, too...With Think!EHR PlatformTM, our clients are capable of creating postmodern EHRs—modular clinical information systems which are open and agile, where they're free to introduce, renew or replace any apps they might require to support their clinical needs, be it on premise or in the cloud, while at the same time integrating all devices, and connecting patients and doctors in ways unobstructed by rigid and costly architectures of monolithic, closed EHR systems.