sofosbuvir
Noah Berlatsky | Quartz |
September 21, 2017
In 2015, CEO of Turing Pharmaceuticals Martin Shkreli infamously raised the price of the life-saving drug Daraprim by 5,000%. Daraprim, developed more than 60 years ago, is used to treat the deadly parasitic infection toxoplasmosis. It was selling for $13.50 a pill; then Turing raised the price to $750. The move sparked massive backlash and Congressional hearings, and Shkreli himself was eventually arrested for, and convicted of, unrelated securities fraud charges. But the original, horrible problem didn't get fixed. Turing kept the price sky-high; as of August 2016, many patients were paying $375 per pill...
Staff Writer | MSF Access |
January 21, 2014
Ahead of US President Obama's visit to India, the international medical humanitarian organisation Medecins Sans Frontieres/ Doctors Without Borders (MSF) expressed deep concern over the US government's heightened efforts to undermine access to affordable medicines from India—often called the 'pharmacy of the developing world.'...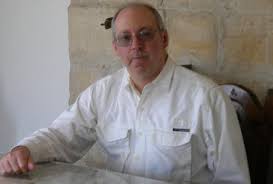 As we wrote, most recently last week, the hepatitis C screening and treatment bandwagon keeps rolling along. There is constant public argument whether about the prices of treatment regimens, which approach $100,000 per patient in the US...However, starting in March, 2014, we have posted about the lack of good evidence from clinical research suggesting these drugs are in fact so wondrous...