Siemens Healthineers
Press Release | Open Source Imaging Consortium (OSIC) |
May 22, 2019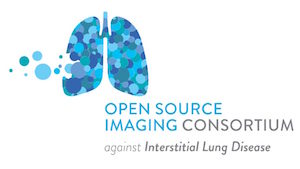 An international group of leading experts and advocates in the fight against idiopathic pulmonary fibrosis (IPF), fibrosing interstitial lung diseases (ILDs), and other respiratory diseases including emphysematous conditions announced today the formation of the Open Source Imaging Consortium (OSIC). This global, not-for-profit organization is a cooperative and open source effort between academia, industry and philanthropy to enable rapid advances in the detection and diagnosis of these conditions through digital imaging and machine learning.
Thomas Fox-Brewster | Forbes |
May 17, 2017
Is it possible that North Korea used a stolen National Security Agency hacking tool to infect medical devices at U.S. hospitals? Turns out, in today's topsy-turvy world, it is. When the NSA cyber weapon-powered WannaCry ransomware spread across the world this past weekend, it infected as many as 200,000 Windows systems, including those at 48 hospital trusts in the U.K. and so-far unnamed medical facilities in the U.S. too. It wasn't just administrative PCs that were hacked, though. Medical devices themselves were affected too, Forbes has learned...