Royal Society of Chemistry
A central question for many people involved in Open Access is whether it can, or will save money. Most analyses suggest that a fully OA environment is cheaper (or at worst similar in cost) for institutions...But for research intensive institutions in particular taking the lead by investing in a transition to Open Access while also covering the costs of existing subscriptions could be expensive. At the same time real concerns are emerging about some traditional publishers successfully driving costs higher. How can countries and institutions invest in creating an Open Access environment that serves their needs and brings costs down without spending too much on the transition?
By Mark Patterson, and Catriona MacCallum | October 30, 2017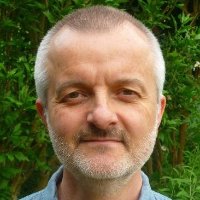 It is enormously satisfying when a good idea captures the imagination and takes off and that's precisely what happened with the Initiative for Open Citations (I4OC) over the past 6 months. Citations are the way that researchers communicate how their work builds on and relates to the work of others and they can be used to trace how a discovery spreads and is used by researchers in different disciplines and countries. Creating a truly comprehensive map of scholarship, however, relies on having a curated machine-readable database of citation information, where the provenance of every citation is clear and reusable. With the launch of I4OC that map, and the potential for anyone to use it to explore the scholarly landscape, comes much closer...
Priyanka Pulla | Forbes India |
April 9, 2014
India's Open Source Drug Discovery programme is struggling for lack of expertise and a research ecosystem. However, the programme's real contribution may be the creation of just such an ecosystem Read More »