resiliency
Press Release | Red Hat, Inc. |
November 7, 2016
Red Hat, Inc., the world's leading provider of open source solutions, today announced that EdLogics, a health education-based consumer engagement company and innovator in game-based learning, has built its digital health literacy platform on container and cloud solutions from Red Hat, including Red Hat OpenShift Container Platform, Red Hat JBoss Middleware, and Ansible by Red Hat. EdLogics' Education-as-a-Service offering, based on Red Hat technology, is aiming to transform the way consumers learn about health and improve health literacy while simultaneously cutting consumer costs...
By Curtis Bartell | March 2, 2021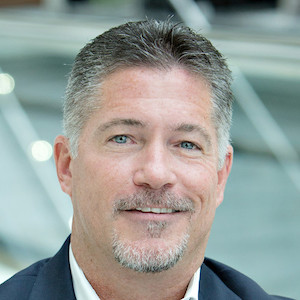 Harvard Business Review published (January/February 2021) an article How to Talk to Your CFO About Sustainability written by Tensie Whelan and Elyse Douglas, both associated with the NYU Stern Center for Sustainable Business. This excellent article opens assuming a universal commitment by corporations to some level of environmental, social, and governance (ESG) activity. It further suggests a universal impression most Chief Financial Officers (CFOs) view such commitments as "a cost rather than a source of value." This impression resonated with me as a resilience and risk practitioner.
Mission Essential Solutions, LLC (MES), founded in 2013, offers technical solutions aimed at providing robust mobile capabilities needed for disaster response and recovery operations. James Murphy, President and Owner of the company, is a former Marine helicopter pilot with extensive experience in disaster relief operations, flying humanitarian missions in Puerto Rico and Sierra Leone, and supporting relief operations on the ground following an earthquake and a super typhoon in the Philippines. Before retiring from the Marines in 2012, Mr. Murphy worked at the White House Military Office where he worked in disaster and emergency planning for the President of the United States and the Executive Branch Departments and Agencies.