Purdue Pharma
Erin Brodwin | Business Insider |
September 19, 2016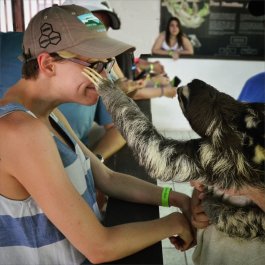 A searing new report from the Associated Press claims that the makers of opioid painkillers, the dangerous drugs at the center of the tragic overdose crisis, outspent the US gun lobby on lobbying and campaign contributions by 8:1. The report looked at the period from 2006 to 2015, when deaths from the drugs began to skyrocket. Here are some of its most striking findings...
Alfonso Serrano | The Guardian |
October 10, 2016
Marijuana legalization will unleash misery on Arizona, according to a wave of television ads that started rolling out across the state last month. Replete with ominous music, the advertisements feature lawmakers and teachers who paint a bleak future for Arizona's children if voters approve Proposition 205, a measure that would allow people aged 21 and over to possess an ounce of pot and grow up to six plants for recreational use. "Colorado schools were promised millions in new revenues" when the state approved recreational pot use, says the voiceover in one ad. Instead, schoolchildren were plagued by "marijuana edibles that look like candy"...
Todd R. Weiss | eWeek |
July 13, 2015
Two major pharmaceutical companies are using Apple's ResearchKit open-source project in experiments aimed at helping medical researchers gain more data and fresh insights as they seek ways to battle human diseases and illnesses. Pharmaceutical company GlaxoSmithKline confirmed its work in a July 10 tweet, saying the company is "looking @ Apple's #ResearchKit for clinical trials," while Purdue Pharma also said it is exploring early possible uses of ResearchKit in its own drug research, according to a July 12 story by Buzzfeed. Read More »