Portland
ChickTech is based in Portland but plans to be nationwide by 2016. After interviewing Jennifer Davidson about how ChickTech gets girls involved in tech, I have high hopes it's even sooner. The non-profit targets girls who would never nominate themselves to participate in a tech workshop and who wouldn't dream of a career in tech. Why? Because they've never had someone believe their skills were valuable in that world...
Press Release | StatRad |
June 16, 2016
StatRad®, a leading provider of teleradiology services and makers of the rapidly expanding RadConnect® medical image exchange application, will be welcoming clients at the 2016 SIIM meeting in Portland June 29 through July 1, 2016, in booth No. 605. StatRad's cloud-based medical image exchange continues to gain rapid adoption as shown by the expansion of RadConnect's national client base by 55 new hospitals and other healthcare facilities in the past 180 days...
By Ingrid Towey | July 27, 2017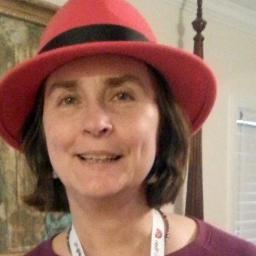 Imagine a room full of smart, funny, and quirky people who all love documentation, technology, and... food. Put all that together and you have Write the Docs (WTD) in Portland—a community conference where documentarians meet to discuss the things we love the most. WTD is a direct descendant of Read the Docs, a site that hosts documentation of open source software. Because of its origin in the open source movement, WTD is open to a variety of job titles who all care about documentation and clear communication. This year, we had QA people, librarians, software developers, and, of course, technical writers and editors, with some User eXperience (UX) people thrown in for good measure...