Pharmaceutical Research and Manufacturers of America
Ed Silverman | STAT |
June 20, 2016
Doctors who were fed meals costing even less than $20 later prescribed certain brand-name pills more often than rival medicines, according to a new analysis published on Monday of a federal database. And in most cases, costlier meals were associated with still higher prescribing rates for Medicare Part D drugs made by the same companies that provided the food. The findings, published in JAMA Internal Medicine, are likely to intensify an ongoing debate over the extent to which ties between drug makers and doctors unduly influence medical practice and the nation's health care costs...
Alfonso Serrano | The Guardian |
October 10, 2016
Marijuana legalization will unleash misery on Arizona, according to a wave of television ads that started rolling out across the state last month. Replete with ominous music, the advertisements feature lawmakers and teachers who paint a bleak future for Arizona's children if voters approve Proposition 205, a measure that would allow people aged 21 and over to possess an ounce of pot and grow up to six plants for recreational use. "Colorado schools were promised millions in new revenues" when the state approved recreational pot use, says the voiceover in one ad. Instead, schoolchildren were plagued by "marijuana edibles that look like candy"...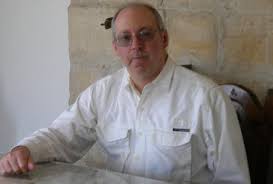 While trade agreements may seem to be another, albeit international species of wonkery, these agreements could have major effects on patients' and the public's health. Since these concerns have been essentially ignored by the US medical and health care literature, (although they have appeared in UK journals, Australian, and New Zealand journals in English), they I will discuss them below. Worthy of further discussion is the possibility that these potential threats to health care and public health may arise not just from ideological disagreements, but also from health care corporations' increasing capture of government, facilitated by the conflicts of interest generated by the revolving door. Read More »