personal health records
Press Release | McAfee Labs, Intel Security |
September 14, 2016
Intel Security today released its McAfee Labs Threats Report: September 2016, which assesses the growing ransomware threat to the healthcare industry; surveys the "who and how" of data loss; explains the practical application of machine learning in cybersecurity; and details the growth of ransomware, mobile malware, macro malware, and other threats in Q2 2016. Following a rash of targeted ransomware attacks upon hospitals in early 2016, Intel Security investigated the attacks, the ransomware networks behind them, and the payment structures enabling cybercriminals to monetize their malicious activity...
Press Release | HealthTap |
January 10, 2016

HealthTap, the world's first Global Health Practice providing 24/7 immediate access to top doctors via video, text, and voice, today launched Doctor A.I., a personal Artificial Intelligence-powered "physician" that helps route users to doctor-recommended insights and care immediately. Each year, more than a billion people search the Web for health information, with approximately 10 billion symptom-related health searches per year on Google alone. Unlike a doctor, the Web only provides access to content semantically-related to these symptoms...
Press Release | Humetrix |
April 25, 2019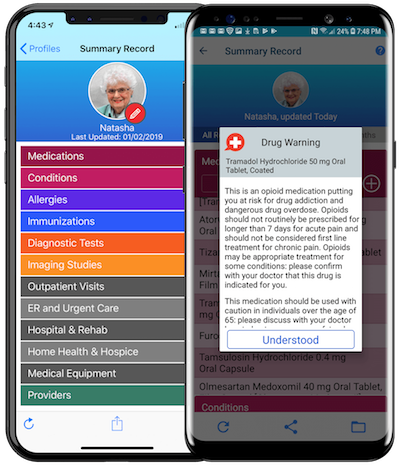 At the Consumer Technology Association's (CTA) Tenth Annual CES on the Hill, Humetrix will demonstrate iBlueButton, its Center for Medicare and Medicaid Services (CMS) approved Blue Button 2.0 mobile health application, to give Americans covered by Medicare as well as Veterans and TRICARE enrollees the ability to securely access, store and share - under their direct and sole control - their health records. CES on the Hill will take place on Wednesday May 1st from 6:00 - 8:00 pm in the cafeteria of the Rayburn Office Building...iBlueButton transforms claim data in real time into an actionable longitudinal health record. Immediately available on the user's phone or tablet, iBlueButton provides up to date lists of medications (actually delivered by a pharmacy, and not simply prescribed), diagnoses, and prior tests and procedures for users to review and share with their physicians wherever they receive care...