OpenMedicaidIT
Press Release | NHTSA Office of EMS |
September 1, 2016
EMS providers often treat patients with complicated medical histories yet have no access to relevant health data, such as hospital or out-patient records, which might provide information critical to patient care. EMS reports also are rarely integrated into hospital records, leaving specialists and other hospital staff unaware of how patients presented to EMS initially and what treatments they received prior to arriving at the emergency department...Earlier this year, the Centers for Medicare & Medicaid Services (CMS) published a guidance letter that allows the use of Health Information Technology for Economic and Clinical Health (HITECH) funds for expenditures related to electronically connecting Eligible Providers to other Medicaid providers, including EMS, to share health information.
Mary K. Wakefield, Ph.D., RN | HHS Blog |
October 6, 2016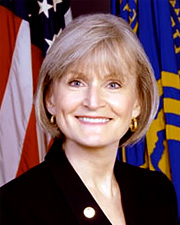 One of the first actions President Obama took after taking office was to direct federal agencies to find new ways to increase transparency, collaboration and public engagement. Since then, one of our top priorities at HHS has been to make our Department more open and accountable to the people we serve. With the publication of our fourth HHS Open Government Plan, we're building on our past performance in making government more transparent to the public and engaging in new ways of collaborating and partnering with our stakeholders.
David Raths | government technology |
January 12, 2016
Led by Wyoming, states are ready to pioneer MMIS as a service. The Wyoming state government already has considerable experience with cloud-based services. It uses Google Apps for Government, NEOGOV for human resources and is looking at Salesforce.com for customer relationship management. But as its Department of Health prepares to issue an RFP to replace its Medicaid Management Information System (MMIS), all eyes in the Medicaid IT sector are on Wyoming because it will be the first time a state has tried to move away from an expensive custom-developed system to an MMIS-as-a-service approach.