OpenAPS
By D Ruth Bavousett | December 17, 2016
In the early days of the open source movement, a lot of the attention was on operating systems, and later on large content management systems. These days, containers are mentioned regularly even in mainstream news outlets. The big tech stories are great, but they miss the other great activity in the niches of the open source space. I've rounded up seven interesting lesser-known projects from the past year. You can see more articles about projects like this in my Nooks and Crannies column...
Clare McGrane | Geek Wire |
July 19, 2017
Dana Lewis has Type 1 diabetes, which means her pancreas doesn't work the way it should: It doesn't make the insulin she needs to survive. So, she built a new one. It's not a biological organ. Lewis' artificial pancreas system (APS) is an open-source computer system that monitors her blood sugar level and gives her body insulin as needed, building on the insulin pump and glucose monitor that she's been using for years...
Press Release | Red Hat |
May 8, 2018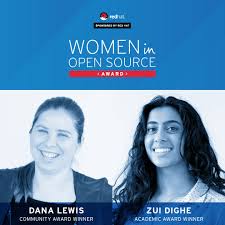 Red Hat, Inc...today announced Dana Lewis, founder of the Open Artificial Pancreas System (OpenAPS) movement, and Zui Dighe, a Duke University student, as the 2018 Women in Open Source Award winners. Both will be recognized today at Red Hat Summit, which is taking place in San Francisco this week. In its fourth year, the Women in Open Source Awards were created and sponsored by Red Hat to honor women who make important contributions to open source projects and communities, or those making innovative use of open source methodology.