open ecosystems
By Jos Poortvliet | June 22, 2016
Since we announced Nextcloud, an ownCloud fork, many people have asked me how we plan to build a sustainable, healthy open source business. My short answer is that it requires a strong focus on maintaining a careful balance between the needs of all stakeholders: users, contributors, employees, customers, and—of course—investors. Building a solid open source business requires that management has confidence in the abilities of your company, stakeholders must be on board with the business model, and everyone must understand that balance is important for the ecosystem. Like a rising tide lifts all boats, a strong ecosystem benefits all stakeholders...
FrontlineSMS started in 2005 with what seemed like a simple, clear ambition: make a tool that makes it easy for offline communities to communicate. The goal wasn't innovation or profit, it was simply to get a useful tool into the hands of as many people as possible...Looking back, it feels naive to think that it could ever be simple—that delivering usable, open source, multi-channel tools that drive measurable, positive outcomes through text messaging could have ever felt inevitable. Nine years and many iterations (and tens of thousands of users) later, though, we're more successful than ever—and mostly for unexpected reasons...
By Pam Chestek | March 3, 2021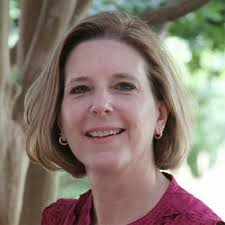 As the steward of the Open Source Defintion, the Open Source Initiative has been designating licenses as "open source" for over 20 years. These licenses are the foundation of the open source software ecosystem, ensuring that everyone can use, improve, and share software. When a license is approved, it is because the OSI believes that the license fosters collaboration and sharing for the benefit of everyone who participates in the ecosystem. The world has changed over the past 20 years, with software now used in new and even unimaginable ways. The OSI has seen that the familiar open source licenses are not always well-suited for these new situations. But license stewards have stepped up, submitting several new licenses for more expansive uses. The OSI was challenged to evaluate whether these new concepts in licensing would continue to advance sharing and collaboration and merit being referred to as "open source" licenses, ultimately approving some new special purpose licenses.