Open Document Format
By Paul Brown | December 23, 2016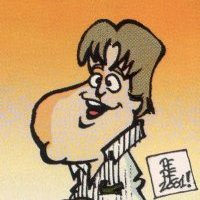 The public sector tends to lag—some would say drag—behind the private sector when it comes to adopting new technologies. This is also true when it comes to adopting free software: Although companies widely see free technologies as a boon, government organizations often are still locked into proprietary software and work with closed standards. That said, some countries are making progress moving toward open source technologies...
Tina Amirtha | ZD Net |
November 17, 2016
The US government spends about $6bn per year on software licenses and maintenance, according to the Office of Management and Budget. Given the scale of that spending, it's understandable that the US, like other administrations around the world, is considering open-source software and open software standards as a way of saving money. But more than just seeing the move to open source as a cost-effective alternative, public officials worldwide view it as a means of speeding up innovation in the public sector...
Silviu Stahie | Softpedia |
October 20, 2015
The UK Government is looking to shed its dependency on proprietary software and entered into a new commercial deal with an open source software company Collabora Productivity that adapts LibreOffice for the use in enterprise environments. GovOffice is the name of the LibreOffice suite for the public sector, and it's actually more than just a simple adoption.