Memcached
By Robin Muilwijk | October 21, 2016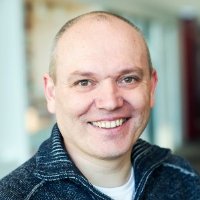 Couchbase is a NoSQL, document-oriented database for building interactive applications. Trends in the open source database industry show positive growth as NoSQL is used for web, mobile, and the Internet of Things (IoT). In this interview, Arun Gupta, VP of Developer Advocacy at Couchbase, shares his views on how open source has made an impact on the database industry, and the challenges that lie ahead for the NoSQL industry. Also, find out which open source tools and methodologies Couchbase has adopted...
Wolfram Hempel | SitePoint |
November 25, 2016
Realtime apps are getting really popular, but they're also hard to build. Wolfram Hempel introduces deepstream, an open-source server he co-founded to make data-sync, request-response and publish-subscribe a whole lot easier. Realtime is eating the world! Or at least it's taking bigger and bigger bites. Whether it's collaborative editing in Google Docs, chatting via Facebook messenger, financial trading on the move, IoT controls, live dashboards or multiplayer gaming — users are increasingly expecting to see changes happen as they happen...
Derrick Harris | GIGAOM |
April 24, 2014
Here are some highlights from a Reddit Ask Me Anything featuring members of Twitter's open source engineering team. It's a pretty informative look at Twitter's open source culture, the statuses of its various projects and its high hiring standards.