Lesotho
Bernie Monegain | Government Health IT |
March 15, 2013
As the AHRQ report explains it, "PIH and the Regenstrief Institute in Indianapolis conceived of OpenMRS in 2005 as a flexible, open source EMR that would be capable of meeting the demand for high-quality health information in developing countries such as Rwanda and Kenya, where the two organizations were then working. Read More »
Staff Writer | Capacity Plus |
March 6, 2014
Nineteen countries are now using iHRIS, a free and open source human resources information system, to support over 810,000 health worker records. It would cost more than $149 million in licensing fees alone for these countries to support a similar number of records with a proprietary system purchased from for-profit companies.
By Esther Ngumbi | May 14, 2017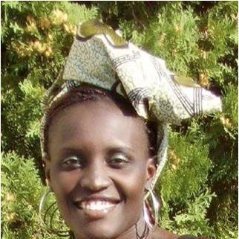 Climate change, HIV/AIDS, recurring droughts, and food insecurity are some of the most pressing issues the African continent has had to deal with in 2016. These issues pose a significant threat to economic, social and environmental development in Africa and create health and economic challenges to the continent. Yet, all of these challenges can benefit from research results spinning off from African universities and research institutions. But to get these results, the institutions must have the funds...