Khartoum
Alex Perry | TIME |
April 25, 2012
[...] There's generally little truth to those stories of Africa — a continent of more than 50 countries and a billion people — which contrive to lionize Westerners. But in the case of Daniel and hundreds of others, the only reason they are alive to tell their stories is because of the attentions of a single American surgeon, Dr. Tom Catena, who has lived in the Nuba Mountains since 2008. Read More »
Brian W. Simpson | Global Health NOW |
December 7, 2015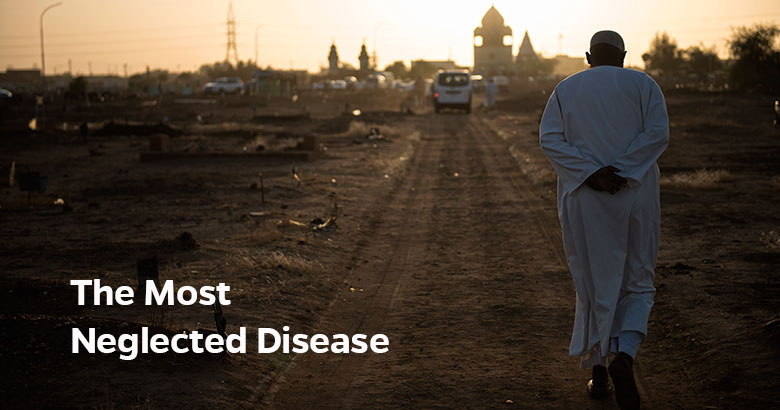 "It is unjust that people don't care about this disease." Writer Amy Maxmen's words keep surfacing in my thoughts. She said this after her trip to Sudan to report on mycetoma, a flesh-eating, bone-destroying disease that spreads misery across 23 countries from Mexico to India. Although it's exacted a horrific toll on human lives for centuries, very little is known about its prevalence or etiology. Bacterial or fungal in origin, the disease starts with a skin infection that over time grotesquely swells feet and other appendages. It erupts in painful lesions on the skin even as it destroys the bones within. Often the only treatment is amputation. Sometimes the disease proves fatal...
Amy Maxmen | Global Health Now |
December 14, 2015

From inside the van, Nathalie Strub Wourgaft watches the scene unfold in silence. She looks tired, and a little tense. Wourgaft is the medical director of a Geneva-based organization devoted to developing treatments for syndromes that afflict the poor, called the Drugs for Neglected Diseases initiative (DNDi), and she is in Sudan for just 3 days to scope out the setting for a clinical trial that will be the first of its kind. By May, Wourgaft and a Sudanese surgeon, Ahmed Fahal, hope to test a new drug for a potentially lethal, flesh-eating fungal infection called mycetoma...