Jerry Padgett
Press Release | OpenEMR |
April 24, 2018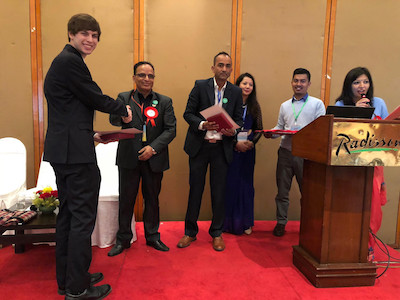 OpenEMR, the most popular open source electronic health records (EHR) and medical practice management solution, has announced today that OpenEMR version 5.0.1 has been released. A community of more than 50 OpenEMR contributors produced a staggering amount of new features and improvements for OpenEMR 5.0.1. "The amount of new features and improvements in this new release of OpenEMR is simply astounding and showcases the strengths, diversity, talents, commitment, productivity, and good will of the thriving OpenEMR community," said Dr. Brady Miller, an OpenEMR project administrator, and physician.
Press Release | OpenEMR |
March 26, 2018
OpenEMR...announces support for a web-based medical image visualizer within a patient record. Digital Imaging and Communications in Medicine (DICOM) is a de-facto standard for storing medical imaging data from MRI, CT, and X-ray systems. It is used in essentially all fields of medicine including radiology, cardiology, oncology, and dentistry and can be found in hospital, clinic, and laboratory settings alike. By using a capable open-source, web-based DICOM image viewer, OpenEMR provides clinicians a quick, secure, and robust view into patient images with windowing, panning, zooming, and filtering support.
Press Release | OpenEMR Foundation |
September 9, 2020
The OpenEMR project participated in the recently completed Google Summer of Code 2020. Google Summer of Code is an international program by Google which sponsors and pairs open-source organizations with students to work on software development projects. Selected students are sponsored by Google to work on an open-source project for three months. For OpenEMR, Google Summer of Code was a resounding success and the OpenEMR community could not be prouder of the participating student's achievements. OpenEMR is appreciative of the 20 mentors who contributed their time and expertise. One of the core OpenEMR mentors, Tyler Wrenn, stated, "Google Summer of Code was a great experience for mentors, students, and OpenEMR, and I look very forward to doing it again next year."