Hospital Technology
Press Release | Black Book |
October 17, 2014
The most instrumental stakeholders of hospital EHR success are undeniably nurses, yet 98% of licensed RN's agree that they have never been included in hospital technology decisions or design. 13,650 US nurses, a group rarely surveyed as the prime users of inpatient technologies, responded to Black Book's Q3 2014 EHR Loyalty Poll addressing the difficulties of systems selected by non-clinicians and the impact on patient care...
Press Release | Black Book Research |
April 20, 2018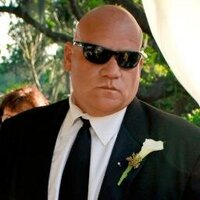 Electronic health record technology and the ways that providers use it to communicate with patients and physicians is affecting how satisfied stakeholders are with their hospital organizations. The insight is revealed within the eighth annual Black Book industry surveys of inpatient EHR users including hospital staff, managers, networked physicians and patient panels. "Involvement with healthcare consumers through technologies is proving to be a significant element of patient satisfaction," said Doug Brown, managing partner of Black Book Research.