HIT policy
Dr. John Loonsk | Government Health IT |
October 3, 2011
The title of this article is pure jargon, but does express the issue at hand. An alternative title "The Most Important Health Policy Decision Hidden as an Obscure Health IT Technical Evaluation that You May Never Have Heard of," would have also been accurate, but is grammatically unsound and too flippant for an important subject. Read More »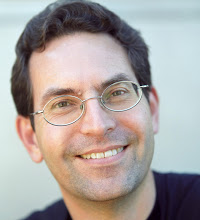 As Meaningful Use winds down and incentive dollars are fully spent, what is the optimal role for ONC going forward? Some pundits have suggested that ONC step aside and return all aspects of HIT policy and technology to the private sector. Others have suggested top down command and control of HIT including centralized governance to ensure interoperability. Harmony is when all parties feel equally good about the path forward. Compromise is when everyone leaves the table equally unhappy. Here's my view about the future of ONC that includes points from both sides.
Tom Sullivan, | Government Health IT |
May 30, 2014
Healthcare providers and the IT vendors who serve them just got a dose of welcome relief from the increasingly controversial certification pieces of meaningful use.