Health Information Service Provider (HISP)
Press Release | Document Storage Systems, Inc. (DSS) |
July 16, 2016

Document Storage Systems, Inc. (DSS), a leading provider of health information technology (HIT) solutions for federal, private and public healthcare organizations, today announced the availability of a Direct Messaging system that allows payers, providers and health systems to securely share information, replacing time consuming manual processes, reducing overhead costs and enhancing patient engagement. These new capabilities are integrated with DSS' EHR system, vxVistA, through the Access My Records (AMR) Portal Suite...
Anne Zieger | Hospital EMR and EHR |
February 8, 2012
...hospitals continue to merge and sell out to larger health systems, in some cases at an almost manic pace. I don't have the space to list even a few of the mergers that are dominating business coverage, but I'm sure you know of one in almost every market where you work or have business. These mergers will frequently bring together different EMRs, or even the same EMR configured differently. Not only that, within each hospital, in all likelihood the EMR will have been integrated with internal departments and systems differently. In other words, even two Epic systems aren't going to marry up easily.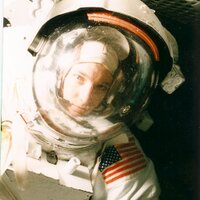 Our team prides itself on using cutting edge software technologies that maximize everything from interoperability to speed, integration, reliability, and usability. We use Angular.js to build our user Interface. Angular.js is a technology that was invented at Google and used by Google for its own products. We use Node.js for the serverside logic. Node.js allows us to provide incredibly fast transactions and again, use technology from this decade, unlike other health IT solutions. Node.js is growing at an exponential rate in industry – well, other industries, not healthcare.