Health Gorilla
Press Release | Health Gorilla |
July 29, 2021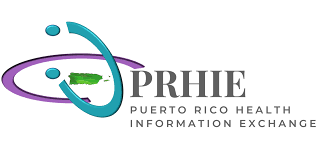 Health Gorilla, the largest interoperability provider in Puerto Rico, in conjunction with the Puerto Rico Department of Health (PRDOH), today announced a milestone achievement following the official launch of the Puerto Rico Health Information Exchange (PRHIE) on July 1st. In the one month since go-live, Health Gorilla has successfully connected 25% of Puerto Rico's population to the PRHIE. This innovative project enables healthcare providers to access and share patient medical record data securely and electronically across more than 400 care sites, 4,200 providers, and more than 700,000 patients.
Darius Tahir and Arthur Allen | Politico |
October 16, 2017
This week, a collaboration of private sector companies, the government, and not-for-profits hopes to deliver an EHR system to help Puerto Rico recover from Hurricane Maria, project leader Luis Belen told Morning eHealth's Darius Tahir. Belen, CEO of the non-profit, D.C-based National Health IT Collaborative for the Underserved, has been personally touched by the disaster: two of his aunts died because of the storm. The organization is coordinating with teams from HHS to bring a package of satellite phones, pre-loaded laptops, Amazon cloud storage, and an open-source software, OpenEMR+.
Bill Siwicki | Healthcare IT News |
June 23, 2017
Rumors are at a fever pitch that Apple has big plans for healthcare, including putting a medical record on the iPhone, possibly acquiring its way into the EHR market. From its leap into healthcare in 2014 with its HealthKit application programming interface in September 2014 to the June 19 revelation of Apple's work with the tiny start-up Health Gorilla, Apple has made a series of moves in healthcare that clearly indicate the company has plans for the space that will somehow manifest on its mega-popular iPhone and iPad products. Here's a look at how Apple got to where it is today in healthcare...