food insecurity
Press Release | Centers for Medicare & Medicaid Services |
April 6, 2017

Last year, the Centers for Medicare & Medicaid Services (CMS) released a Funding Opportunity Announcement (FOA) for applications for the Center for Medicare and Medicaid Innovation's (Innovation Center) Accountable Health Communities (AHC) model. Over a five-year period, CMS will implement and test the three-track AHC model to support local communities in addressing the health-related social needs of Medicare and Medicaid beneficiaries by bridging the gap between clinical and community service providers...
Emily Aiken and Joseph Agoada | ICT Works |
July 20, 2017
Whether or not you are aware of it, you have probably interacted with a chatbot – whether checking your finances, making a travel reservation, or even ordering a pizza. But what opportunities exist to use chatbots to assist humanitarians and development practitioners? Chatbots are conversational computer programs that can read message questions, interpret responses, and perform actions or make decisions, without any assistance from a live person on the other end...
By Esther Ngumbi | May 14, 2017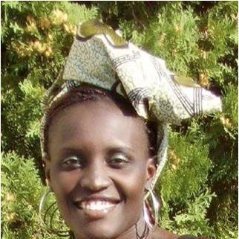 Climate change, HIV/AIDS, recurring droughts, and food insecurity are some of the most pressing issues the African continent has had to deal with in 2016. These issues pose a significant threat to economic, social and environmental development in Africa and create health and economic challenges to the continent. Yet, all of these challenges can benefit from research results spinning off from African universities and research institutions. But to get these results, the institutions must have the funds...