disease outbreak
Madison Alder | Bloomberg |
July 30, 2019
The U.S. should have had a nationwide network to monitor for the next viral outbreak or biological threat a decade ago. It still doesn't. Instead, public health leaders make do with a patchwork system while waiting for the Department of Health and Human Services races to get its integrated network in service by a new 2023 congressional deadline. Until that nationwide monitoring system is in place, the U.S. runs the risk that a biological threat like a disease outbreak will take hold before it's noticed. "The risk is that we don't have the level of surveillance that we need. The risk is that there are things basically flying under the radar," said Helen Boucher, an infectious diseases clinician at Tufts Medical Center in Boston and director of the university's Center for Integrated Management of Antimicrobial Resistance.
Kim Reilly | Homeland Preparedness News |
June 25, 2019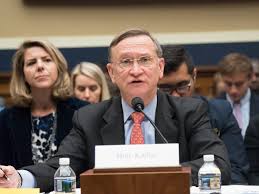 The Pandemic and All-Hazards Preparedness and Advancing (PAHPA) Innovation Act, S. 1379, became law on Monday with the president's signature, prompting accolades from national stakeholders, company executives and federal lawmakers. The far-reaching law ensures the United States will be better prepared to respond to a wide range of public health emergencies, whether man-made or occurring through a natural disaster or infectious disease. Overall, the law aims to bolster the nation's health security strategy, strengthen the country's emergency response workforce, prioritize a threat-based approach, and increase communication across the advanced research and development of medical countermeasures (MCMs), among numerous provisions contained in the law.