digital imaging
Press Release | Open Source Imaging Consortium (OSIC) |
May 22, 2019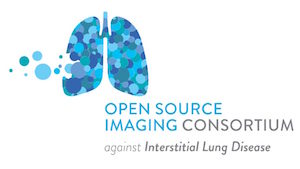 An international group of leading experts and advocates in the fight against idiopathic pulmonary fibrosis (IPF), fibrosing interstitial lung diseases (ILDs), and other respiratory diseases including emphysematous conditions announced today the formation of the Open Source Imaging Consortium (OSIC). This global, not-for-profit organization is a cooperative and open source effort between academia, industry and philanthropy to enable rapid advances in the detection and diagnosis of these conditions through digital imaging and machine learning.
Luis Ibáñez | Opensource.com |
December 26, 2014
Healthcare is one of the most urgent socioeconomic issues of our time. This year, Opensource.com saw a variety of news and feature stories about applying the open source way and open source software (including tools) to alleviating the many problems faced by the healthcare industry. Here are this year's best of the best from Opensource.com in open health.