data integrity
It has only been about two generations since traveling medicine shows were common forums for medical information. Phony research and medical claims were used to back up the sale of all kinds of dubious medicines. Potential patients had no real method to determine what was true or false, let alone know what their real medical issues were. Healthcare has come a long way since those times, but similar to the lack of knowing the compositions of past medical concoctions and what ailed them, today's digital age patients still don't know what is in their medical records. They need transparency, not secret hospital –vendor contracts and data blocking, like the practices being questioned by the New York Times. One patient, Regina Holliday resorts to using art to bring awareness to the lack of patient's access to their own medical records.
Jocelyn Samuels | HHS Blog |
July 11, 2016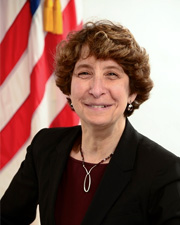 To help health care entities better understand and respond to the threat of ransomware, the HHS Office for Civil Rights has released new HIPAA guidance. One of the biggest current threats to health information privacy is the serious compromise of the integrity and availability of data caused by malicious cyber-attacks on electronic health information systems, such as through ransomware. The FBI has reported an increase in ransomware attacks and media have reported a number of ransomware attacks on hospitals...