cyber threats
Press Release | Blue Ribbon Study Panel on Biodefense |
June 5, 2019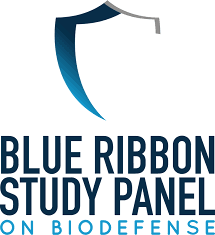 The House yesterday passed the Pandemic and All-Hazards Preparedness and Advancing Innovation Act. The bill reauthorizes existing statute governing public health efforts at the Department of Health and Human Services. Additions made by the bill - some of which were recommended by the Blue Ribbon Study Panel on Biodefense - address biodetection, hospital preparedness, medical countermeasures and response. Many of these programs will enable HHS to better defend the nation against biological threats. Both chambers of Congress have passed the bill, and it will now go to President Trump for signature.
Katie Bo Williams | The Hill |
February 27, 2016
It is embarrassingly easy to hack medical devices, experts warn, creating a new security threat that could have life-or-death consequences. Among the many devices vulnerable to hackers are drug infusion pumps, which could be jimmied to deliver a lethal dose, anesthesia machines and Pacemakers. Many medical devices are produced by legacy companies that are new to designing software...
Dan Verton | FedScoop |
July 15, 2014
A new report released Tuesday by a group of national security experts calls on Congress to immediately pass legislation that would enable real-time information sharing between the government and the private sector on cyber threats to the nation's electric grid...