CT Lin
Laura Landro | Wall Street Journal |
February 28, 2017
For years, people have been urged be more active in their own care. Now providers are giving them better tools to make that happen. They're told they need to do more to monitor their chronic conditions. They are directed to be more active in deciding what treatments to have, or whether to treat a condition at all. That has proved easier said than done. For some people, it's a matter of feeling intimidated: Better to let the doctors decide. Some are overwhelmed by the choices they have to make about their care, which seem to get more complex every year. At the same time, many doctors are reluctant to change old ways of working...
Rajiv Leventhal | Healthcare Informatics |
March 16, 2017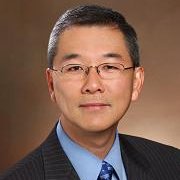 Although the OpenNotes initiative—designed to give patients access and ability to read visit notes online—has now reached 12 million patients in the U.S. alone, there have been challenges and pushback along the way, dating back to the beginning of the movement. In fact, says CT Lin, M.D., chief medical information officer (CMIO) at UCHealth, a 7-hospital, 400-clinic system in the Rocky Mountain region, the "original" OpenNotes was actually called "SPPARRO," or "Systems Providing Patients Access to Records Online"...