cloud functionality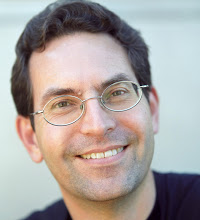 As the year ends and we archive the accomplishments and challenges of 2015, it's time to think about the year ahead. Will innovative products and services be social, mobile, analytics, and cloud (SMAC)? Will wearables take off? Will clinicians be replaced by Watson? Here are my predictions...Apps will layer on top of transactional systems empowered by FHIR...a better approach is crowdsourcing among clinicians that will result in value-added apps that connect to underlying EHRs via the protocols suggested in the Argonaut Project (FHIR/OAuth/REST). One of our clinicians has already authored a vendor neutral DICOM viewer for images, a patient controlled telehealth app for connecting home devices, and a secure clinical photography upload that bypasses the iPhone camera roll. That's the future.
Brian Stevens | Open Source Delivers |
May 1, 2014
...Similar to how Linux rewrote the rules for software, open source technology is making the path to the cloud more available to enterprises. It's helping to eliminate the need for specialized software, and offering a standardized platform through which businesses can build open, public, and even hybrid, clouds...