clinical information
Is there perhaps a "dark horse" in the EHR field, just poised to challenge the overhyped, slow, clumsy, and expensive leaders of the EHR heat? All the troubles with lack of interoperability and usability of proprietary EHRs have suddenly put the spotlight on what may be the EHR dark horse, the open source Tolven Platform.
Press Release | Radiological Society of North America (RSNA), RSNA COVID-19 AI Task Force |
June 25, 2020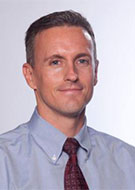 The Radiological Society of North America (RSNA) and the RSNA COVID-19 AI Task Force today announced the launch of the RSNA International COVID-19 Open Radiology Database (RICORD). RICORD is envisioned as the largest open database of anonymized COVID-19 medical images in the world. More than 200 institutions around the world have expressed their interest in participating. The database will include supporting clinical information and expert annotations. It will be freely available to the global research and education communities.
Press Release | Medicity |
March 21, 2018
Medicity, a leading expert in clinical data aggregation and interoperability, announced its partnership with the Wyoming Department of Health to form a statewide, medical community-owned health information exchange (HIE). Following a thorough assessment of the state's health information environment, the Wyoming Department of Health (WDH) determined the need to establish a secure venue for providers to obtain patient information across the state. The Wyoming Frontier Information Exchange (WYFI), a centralized repository of clinical data for participating patients, will utilize Medicity's data aggregation and interoperability capabilities to meet the needs of its population's health, while improving quality of care.