child protection
Staff | Think Innovation |
January 30, 2012
Currently, some of the most relevant mobile applications for child protection include: Frontline SMS and Ushahidi for violence reporting; RapidFTR for family tracing and reunification in emergencies; RapidSMS for data collection, awareness raising and violence reporting; and the Mobile Vital Record System and Nokia data gathering for mobile birth registration...
Press Release | UNICEF |
January 31, 2017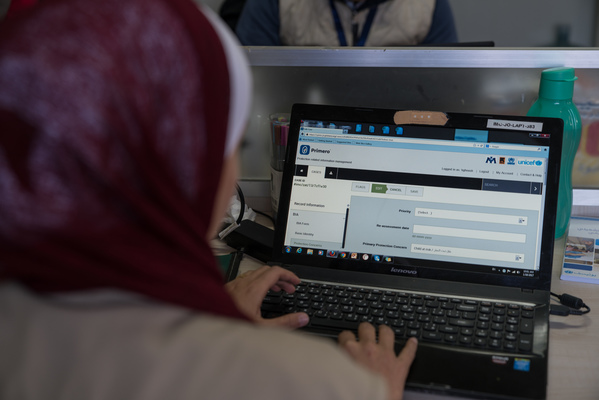 A life–saving service for vulnerable children caught up in crises is now available to government, aid agencies and social service workers through an open source app developed by UNICEF and its partners. The app known as Primero, facilitates the secure collection, storage and sharing of data to improve child protection, incident monitoring and family reunification services by key players in the humanitarian sector. The software is particularly crucial to the work of social workers in emergency situations to support children displaced by conflict...