Chief Medical Information Officer (CMIO)
Don Tennant | IT Business Edge |
November 19, 2014
You'd think physicians would have enough to worry about, with all that medical stuff they have to deal with. But it seems that in addition to the stethoscope draped around their necks, a lot of them are wearing a data analytics hat...
Rajiv Leventhal | Healthcare Informatics |
March 16, 2017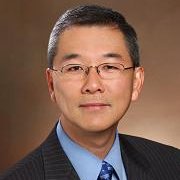 Although the OpenNotes initiative—designed to give patients access and ability to read visit notes online—has now reached 12 million patients in the U.S. alone, there have been challenges and pushback along the way, dating back to the beginning of the movement. In fact, says CT Lin, M.D., chief medical information officer (CMIO) at UCHealth, a 7-hospital, 400-clinic system in the Rocky Mountain region, the "original" OpenNotes was actually called "SPPARRO," or "Systems Providing Patients Access to Records Online"...