business innovation
Adam Mazmanian | FCW |
April 24, 2014
After the National Day of Civic Hacking drew 11,000 participants last June, lead sponsor Intel decided to take a deeper look at a few promising applications. The goal, according to Brandon Barnett, director of business innovation at Intel Labs, is to conduct practical experiments on how innovation takes place in and across business teams, and to see how large datasets can be used as fuel for new products and services.
By Steve George | October 24, 2016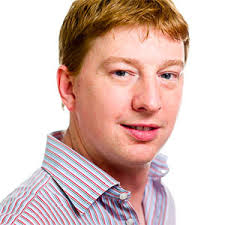 To business leaders, "open source" often sounds too altruistic—and altruism is in short supply on the average balance sheet. But using and contributing to open source makes hard-nosed business sense, particularly as a way of increasing innovation. Today's firms all face increased competition and dynamic markets. Yesterday's big bang can easily become today's cautionary tale. Strategically, the only viable response to this disruption is constantly striving to serve customers better through sustained and continuous innovation. But delivering innovation is hard; the key is to embrace open and collaborative innovation across organizational walls—open innovation...