Bill Frist
Greg Slabodkin | Health Data Management |
December 4, 2014
The healthcare industry needs to catch up with other industries in fully leveraging information technology to drive innovation and advancements in care delivery, according to Karen DeSalvo, M.D., acting assistant secretary for health and national coordinator for health IT...
By James B. Lieber | November 17, 2015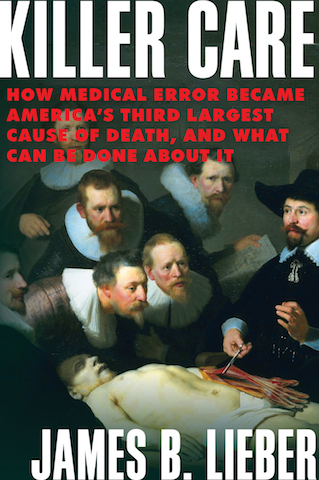 ...The following year, researchers shook the profession with an article in Health Affairs entitled "'Global Trigger Tool' Shows that Adverse Events in Hospitals May be Ten Times Greater than Previously Measured." Dr. David Classen, who did the seminal research for global triggers, served as lead author of the study, which looked at three mid-size to large (ranging from 550 to 1,000 beds) teaching hospitals associated with medical schools in the West and Northwest that participated on the condition of anonymity...When different detection methods were applied, global triggers found over 90 percent of events, the government's Patient Safety Indicators (based on discharge summaries) found 8.5 percent, and voluntary reporting disclosed only 2 percent (afraid of censure and malpractice, doctors and nurses seldom willingly self-accuse). Classen, et al. warned: "reliance on voluntary reporting and the Patient Safety Indicators could produce misleading conclusions about the current safety of care in the U.S. health-care system and misdirect efforts to improve patient safety."...
Brand Niemann | AOL Government |
June 22, 2012
Secretary of Health and Human Services Kathleen Sebelius and US Chief Technology Officer Todd Park co-authored a White House blog this week about the high-points of the recent Health Datapalooza, touting a number of accomplishments...However, looking more deeply into some of the high points mentioned in the blog, one discovers not everything is as self-evident or available to data users as it might appear... Read More »