assistant secretary for preparedness and response (ASPR)
Jessie Bur | Federal Times |
May 11, 2018
In May 2017, the Department of Health and Human Services decided to stand up its own version of the Department of Homeland Security's National Cybersecurity and Communications Integration Center in order to address the increasing cybersecurity risks to the health care sector. But creating the Health Cybersecurity and Communications Integration Center, or HCCIC, was the easy part. Soon after, the newfound center landed in the spotlight, sparking agency and industry drama about the role and scope of HHS authorities in information sharing.

Biological and other disaster threats - whether accidental, driven by forces of nature, or intentional - pose fairly grave risks to the United States and the world. Situational awareness has been a conspicuous topic ever since the 9/11 attacks and the anthrax scare that followed shortly thereafter. Since then we have experienced numerous disasters: health impacts of major weather events such as hurricanes and earthquakes, new virus outbreaks like Ebola in Africa, raging wildfires on the West Coast (I live in California), and the ever-present threat of pandemic flu which a hundred years ago infected some 500 million people across the globe and killed an estimated 50 million people worldwide, according to the Center for Disease Control and Preparedness (CDC). But since the initial flurry of public health preparedness funds in the ensuing several years after the 9/11 attacks, this topic has not had a high priority at CDC nor the funding necessary to implement it successfully.
Kim Reilly | Homeland Preparedness News |
June 25, 2019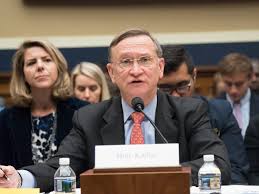 The Pandemic and All-Hazards Preparedness and Advancing (PAHPA) Innovation Act, S. 1379, became law on Monday with the president's signature, prompting accolades from national stakeholders, company executives and federal lawmakers. The far-reaching law ensures the United States will be better prepared to respond to a wide range of public health emergencies, whether man-made or occurring through a natural disaster or infectious disease. Overall, the law aims to bolster the nation's health security strategy, strengthen the country's emergency response workforce, prioritize a threat-based approach, and increase communication across the advanced research and development of medical countermeasures (MCMs), among numerous provisions contained in the law.