antibiotic-resistant infections
Deborah J. Nelson, Yasmeen Abutaleb and Ryan McNeill | Reuters |
September 7, 2016
In a more than yearlong investigation, Reuters used court records, news reports, patient advocacy organizations and Web searches to identify individuals who had died of antibiotic-resistant infections and then contacted relatives to obtain death certificates and medical records. In some cases, the death certificate did not mention the lethal infection. In many others, it did, but the death occurred in a state that doesn't track the infections. Even in states that do track some superbug deaths, none are counted nationally, in real time, in any unified surveillance system...
One of the problems dragging down the US health care system is that nobody trusts one another. Most of us, as individuals, place faith in our personal health care providers, which may or may not be warranted. But on a larger scale we're all suspicious of each other... Read More »
Press Release | Centre for Genomic Pathogen Surveillance, The Wellcome Trust Sanger Institute |
May 5, 2016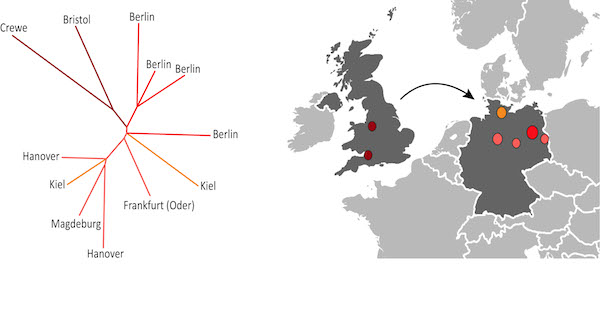 For the first time, scientists have shown that MRSA (methicillin-resistant Staphylococcus aureus) and other antibiotic-resistant 'superbug' infections can be tracked across Europe by combining whole-genome sequencing with a web-based system. In mBio today (5 May 2016) researchers at Imperial College London and the Wellcome Trust Sanger Institute worked with a European network representing doctors in 450 hospitals in 25 countries to successfully interpret and visualise the spread of drug-resistant MRSA...