accelerometers
Press Release | Vibrent Health, RADAR-CNS |
April 24, 2018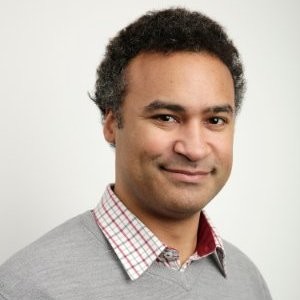 Health technology company Vibrent Health...expands its digital health solutions business into Europe through a partnership with Remote Assessment of Disease and Relapse – Central Nervous System (RADAR-CNS). Vibrent Health will work with the Europe-led consortium on developing digital health programs featuring predictive analytics designed to monitor and help improve treatment for depression, multiple sclerosis, and epilepsy. RADAR-CNS is conducting research using a range of medical-grade sensors, such as electro-cardiograms, as well as a growing portfolio of consumer-grade sensors, including accelerometers and smartphone applications, that collect participant data from surveys and smartphone sensors.
By Mitch Mirkin | May 27, 2016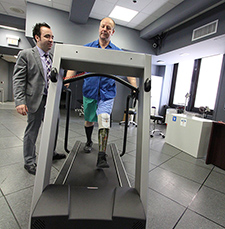 Prosthetics has come a long way—witness the $35,000 computerized knee that sits on a table in Maikos' Gait and Motion Analysis Lab, coupled with a $30,000 bionic foot. The high-tech components are awaiting testing with Veteran amputees who come to the lab. Some have lost a leg to an IED or rocket-propelled grenade in Iraq or Afghanistan—or perhaps to a mine or mortar blast decades ago in Vietnam. Others have lost a foot or leg in an accident, or to diabetes or vascular disease. The purpose of the tests is twofold: to help determine the best prescription for the Veterans, and to gather research data. Along with gait abnormalities, Maikos studies functional outcomes such as walking speed and distance.