3D printed prosthetic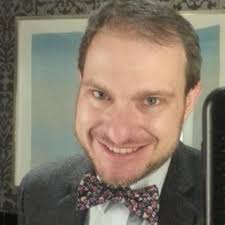 The Penguicon 2015 theme is human augmentation. The lines between science fiction and reality are growing thinner because of bright minds and innovators who focus on improving people's lives. For instance, prosthetics that once cost thousands of dollars can be now printed with open source designs for less than a lunch for four at a decent restaurant. We're even controlling them with impulses from our brains! People are either wearing devices that make them more powerful, efficient, or aware—or implanting tech directly into their bodies. As we become more like machines, we'll explore some of those emerging technologies and talk to people who are actively developing them, like e-NABLE...
Andrea Chang | The Sydney Morning Herald |
April 29, 2014
Ebeling had read a magazine article a few months earlier about the 16-year-old, whose hands and forearms had been blown off two years ago during an airstrike launched by the Sudanese government. The boy's plight resonated with Ebeling, who tracked down the remote hospital where Daniel had received treatment.