Best Buy Buys Into Health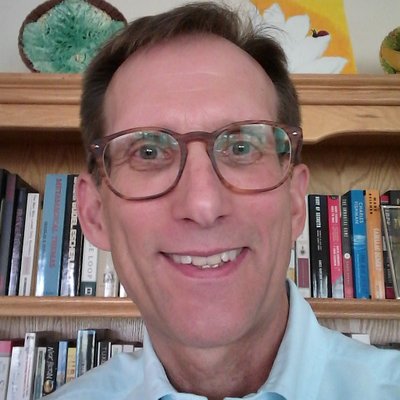 Kim BellardBest Buy generated a lot of positive press recently with its acquisition of GreatCall, which focuses on technology services for seniors. Its move into health may not be a surprise since it seems lots of retailers -- think Walmart or Kroger -- and many big tech companies -- think Apple or Amazon -- want into health, not to mention more tech startups than you can throw $100 million at.

It's the why and the how about Best Buy's moves into health that deserve more scrutiny, and that healthcare organizations may learn from.
As recently as 2012, many expected that by now Best Buy might be like one-time rivals Sears -- which is dying -- or Circuit City -- which is dead -- but the opposite has happened. Bloomberg raised a few eyebrows in July with its profile Best Buy Should Be Dead, But It's Thriving in the Age of Amazon. It focused on Best Buy's emphasis on consultation, saying Best Buy's past was "about getting people into Best Buy stores and onto its website; Best Buy's future will be about getting its people into homes." Those people aim to be consumers' "personal chief technology officers."

Best Buy chairman and CEO Hubert Joly told Bloomberg: "The vision I had from the beginning is for us to be to the consumer what a company like Accenture is for a business."

Helping people not just buy but actually use technology has been part of Best Buy's strategy for some time. Back it 2002 it acquired the then little-known Geek Squad, with its 50 employees, for a measly $3 million. The Geek Squad now reputedly has some 20,000 members and generates as much as $1 billion in profits for Best Buy.

Last year Best Buy piloted Assured Living, an aging-in-place service aimed "to give caregivers peace of mind and allow aging parents to live independently." It was built on smart home technology which, of course, Best Buy sells and which fit in perfectly with GreatCall's expertise.
The Best Buy 2020 strategy includes not just the Assured Living program but also doubling down on smart home technology, launching a Geek Squad service to support tech no matter where it was bought, and expanding an In Home Advisor program to provide free in-home consultations about personalized technology solutions.
The strategy explicitly points the way:
Best Buy is evolving how it sells to focus not on just selling products but solving customers' underlying needs. The company will seek to accelerate its growth by continuing to improve the customer experience within and across channels, more effectively addressing customer needs in underpenetrated categories and building its in-home channel.
Then in May Best Buy told Wall Street analysts it saw opportunities in further expanding in health care, particularly around how technology can help people stay in their homes longer. Those analysts are now cheering the GreatCalls acquisition.
The GreatCall acquisition fits Best Buy's strategy very well. GreatCall is known mostly for its Jitterburg line of mobile phones aimed at seniors, but it offers a wider range of senior-focused technology products and services, such as medical alert devices. It also offers services such as telehealth, telephonic wellness coaching, medication reminders, automated check-ins, fall detectors, even fitness trackers, and wearables.

GreatCall claims over 900,000 paying subscribers and annual revenues of $300 million. Best Buy paid $800 million for the company.
Mr. Joly characterized the acquisition as follows:
We know technology can improve the quality of life of the aging population and those who care for them. Now, we have a great opportunity to serve the needs of these customers by combining GreatCall's expertise with Best Buy's unique merchandising, marketing, sales and services capabilities...[we] are excited by the opportunities we have in the health space and the strengths we can bring to bear in this area, especially our experience with technology and serving customers in their home
Best Buy made clear that the acquisition would be neutral to earnings in 2019 and 2020, but boost them in 2021. Again, this is consistent with what Mr. Joly said in May:
We're not trying to increase the profitability, because we are trying to position the company for the future. The return for the winners in this space are going to be outsized because there's going to be greater and greater differentiation between winners and losers. And so this is the time clearly to invest.
Healthcare, are you paying attention?

Here are some three potential lessons:
Reduce confusion: Both health and our healthcare system are complicated and confusing. Even otherwise competent people become helpless patients very easily. So, don't just do things to people; explain things to people. Walk them through things step-by-step if necessary. Healthy but confused is not healthy, or won't stay healthy.
Use the right technology: Healthcare has long relied on technology and is increasingly turning to consumer/patient-facing technology, whether patient portals or wearables. For many people, there are too many health technology options, with too few clear benefits. Where's our Geek Squad, our Genius bar to help us pick the right technology for us, help us install and use it, and make sure it is working for us as expected?
Keep people at home: I hope it won't come as a surprise to any healthcare professional, but no one really wants to go to a doctors office. No one really wants to go to a testing facility or surgical center. No one wants to stand in line at a pharmacy. And certainly, no one wants to go to a hospital or nursing home. Mission number one of healthcare may be to help people be healthy, but a close number two should be to do so at home with family. Find ways to maximize their time at home.
It's not going to be enough to do more healthcare procedures or to find better treatments. It's not going to be enough to improve satisfaction scores of people getting services. It's going to require that healthcare understand people's lives and integrates with them -- where they live, not just where they get care.
To paraphrase Mr. Joly, it's not about just selling healthcare services, but helping to solve people's underlying health needs.