Halamka's Dispatch from Israel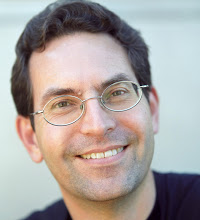 John D. Halamka, MDThis week Massachusetts Governor Charlie Baker led a trip of clinicians, industry leaders, government officials, academics, and entrepreneurs to visit Israel (not at taxpayer expense) on a mission to establish Massachusetts as an incubator for the US growth of Israeli companies. I represented the healthcare IT innovation work we're doing at Beth Israel Deaconess and Harvard Medical School.

Israel is a remarkable place. With 8 million people in a nation the size of New Jersey situated in an unstable part of the world, Israel has no choice but to be a start up nation, creating companies that generate economic impact world wide.

Our agenda was focused on Digital Health and Cybersecurity. We attended briefings. We heard pitches. We gave lectures and ran a summit. Many friendships were made and opportunities discovered.

What lessons did I learn from Israel?

First - a caveat. I'm an American and my observations may be completely wrong, but here's what I saw.
At sunset last night, I waded in the Mediterranean. I saw a cluster of small sail boats 100 yards from shore practicing maneuvers. A few minutes later, the boats came back to port and I noticed the sailors were probably 8 years old. The one adult around the 20 sailors told them to pick up their boats, dissemble the sails and carry the parts into a storage area, completely unassisted. The children were completely self sufficient and confident. That's an interesting contrast to the US where we've become helicopter parents and consider child self sufficiency a risk.

In Israel, the majority of the population participates in military service from age 18-21, not applying to college until they have had real world experience that involves physical and intellectual challenges. They have resilience before even attending college and have an opportunity to mature enough to get more out of the college experience.

The presentations I heard from young people were remarkably polished and mature. They were honest about the work that had been done and had yet to be done. In the US, I'm often faced with the "Theranos" approach. I'm asked to trust that the technology works perfectly.

Over the next few months, I'm going work to create a test bed for Israeli companies to pilot their applications in Boston. I'm going to seek volunteers, philanthropy, and industry funding to support the effort.

There are many lessons to be learned from innovators in Israel and just as with other countries I serve, the experience I gain outweighs the advice I freely give.