OpenHIE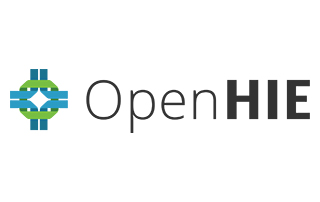 Open Health Information Exchange (OpenHIE) is a global community working to help resource-constrained environments better leverage their healthcare data. We work to improve the health of the underserved through open, collaborative development and support of country driven, large scale health information sharing architectures.
As health systems have evolved, care delivery has increasingly been distributed amongst a broad assortment of healthcare personnel – primary care physicians, specialists, nurses, technicians, public health practitioners, community health workers, and corresponding health system management personnel. Each member of the team has specific, limited interactions with an individual patient and differing vantage points into their health. In effect, the healthcare team's view of the patient has become fragmented into disconnected facts and clusters of information.
Health information systems, like healthcare personnel, also typically operate independent from one another. The result is disaggregated information stored in different locations and formats, making it impossible for data to be harmonized, and for healthcare personnel to share knowledge, collaborate in care, and truly understand the full breadth of an individual's health history. Those who manage and oversee the health system have little ability to make inferences from these data for monitoring and evaluation purposes. Many other healthcare personnel are forced to make life-altering decisions for their population without key health information.
The OpenHIE community of practice formed in early 2013, evolving from the work that initially began in 2009 to establish the Rwandan Health Information Exchange (RHIE). As the benefits of the approach adopted in Rwanda became apparent, interest gathered from other countries looking to apply similar architectural tactics within their environments. Today, OpenHIE's approaches, reference technologies, and community processes are being leveraged or explored in multiple countries. The community is driven by requirements and needs of country stakeholders and sharing best practices identified by our community around the world.
The OpenHIE community is excited to assist implementations of all sizes to develop the resources and skills to manage and connect their health systems. We listen, we build local capacity, and we help deliver the systems local experts need. But we can't do it alone. We need your help to understand local requirements, provide solutions, and advocate for our strategy.
Homepage: OpenHIE
News